Introduction
Automatic shutter openers provide a convenient powered alternative to manually opening and closing interior and exterior shutters. With the press of a button or on a set schedule, they automatically actuate window blinds, security shutters, storm protection shutters, and more.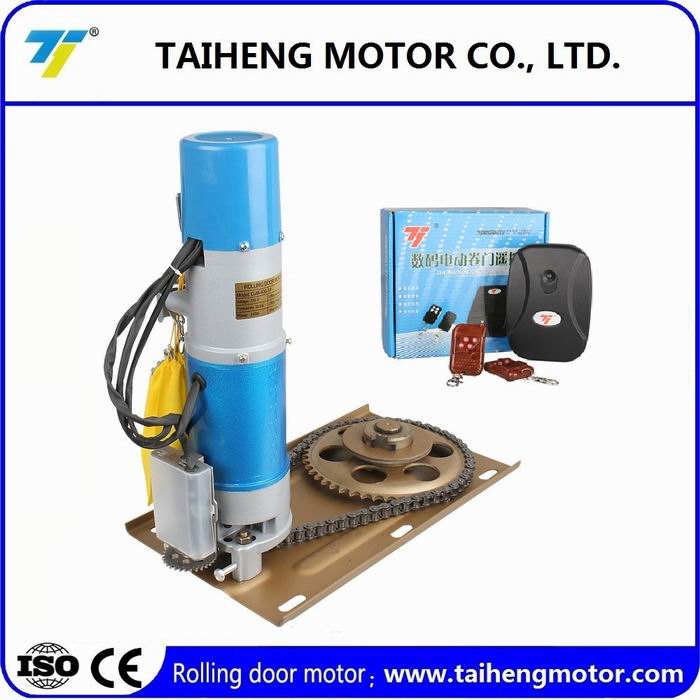 Advantages
Convenient Power Operation
Automatic shutter openers remove the manual labor of opening and closing shutters. At the touch of a switch, remote, or app command, an integrated electric motor smoothly raises or lowers shutters via drive belts, gears, or direct drives. This allows instantly opening shutters too large, heavy, or out of reach to manipulate by hand. No more climbing ladders or struggling with hard-to-reach manual mechanisms.
Scheduled and Remote Operation
Programmable schedules and smartphone app integration allow automatically controlling shutters for convenience and energy savings. Schedules can raise shutters to let in daylight then close them at dusk for privacy and insulation. Weather sensors can trigger automatic closure to protect shutters from high winds. Remote operation allows controlling shutters when away from home.
Enhanced Protection and Security
Automated operation enables promptly closing shutters when not in use for enhanced protection and security. At the first sign of storms, shutters can be closed to shield windows and avoid wind damage. For security, shutters can quickly seal off ground floor windows and doors when alarming events are detected. Rapid shutter activation deters intrusions.
Hands-Free Control for Businesses
For commercial buildings and storefronts, automatic openers allow effortless shutter operation on set schedules without staff intervention. Timers raise security shutters each morning and close them after business hours. Remote access enables managers to control shutters after-hours if needed.
Flexible Power Options
Automatic shutter openers can be powered via standard AC wiring, rechargeable DC battery packs for retrofits, or solar panels for remote operation. Hardwired and battery-backed designs ensure shutters can be opened even during power failures. Manual overrides accommodate operation during power outages.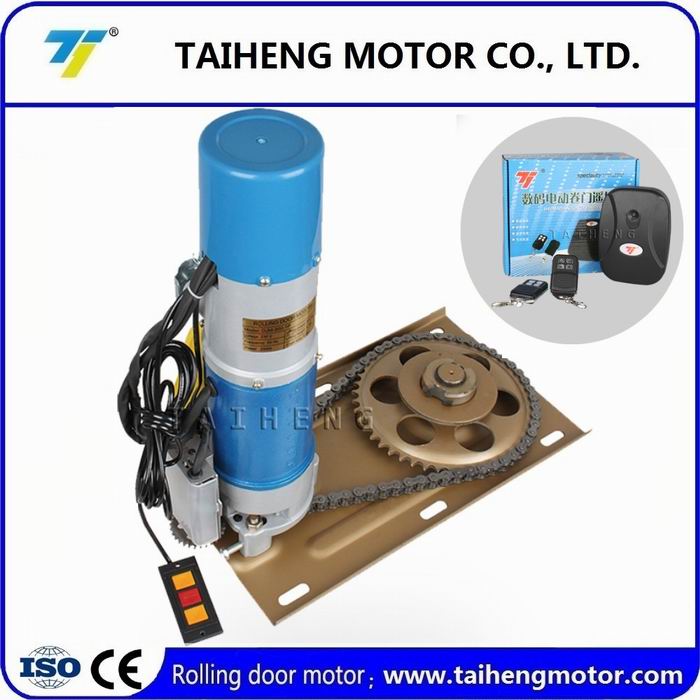 Boosted Reliability and Lifespan
The motorized operation reduces wear and tear compared to manual usage. With electronic limit switches, the shutters gently come to a stop at the fully raised or lowered positions, preventing impact damage. Proper alignment is maintained through years of regular automated operation.
Automatic shutter openers bring keyless push-button control and scheduling convenience to interior and exterior shutters for homes and businesses alike. Taking the work out of manual operation, powered openers make shutters easier than ever to control for protection, privacy, and peace of mind.
Applications
Automatic shutter openers provide motorized convenience for a diverse range of interior and exterior shutters, enabling easier operation, lighting control, weather protection, scheduled accessibility, and more. Typical applications include:
Residential Window Shutters
In homes, automatic shutter openers allow conveniently controlling interior and outdoor shutters via app or voice control. Homeowners can instantly close shutters for room darkening or privacy and open them to let in daylight. Schedules automatically open shutters to wake up to sunlight then close them in the evening for security, insulation, and peace of mind while away.
Storm Protection Shutters
Shutter systems designed to protect homes and buildings from high winds, flying debris, heavy rain, and hailstorms benefit greatly from automatic openers. Rather than struggling to manually close protection over large windows ahead of storms, motorized operation allows homeowners to promptly shutter all openings at the push of a button. Many units feature weather sensors that automatically close shutters when threatening conditions are detected.
Security Shutters
Commercial and residential security shutters guard against break-ins and vandalism. Linked to alarm systems, automatic openers can quickly slam shut at the first sign of intrusion. Rapid shutter closure protects property and gives no opportunity for criminals to breach locked entrances after triggering alarms. Owners can also remotely drop shutters via smartphone from anywhere.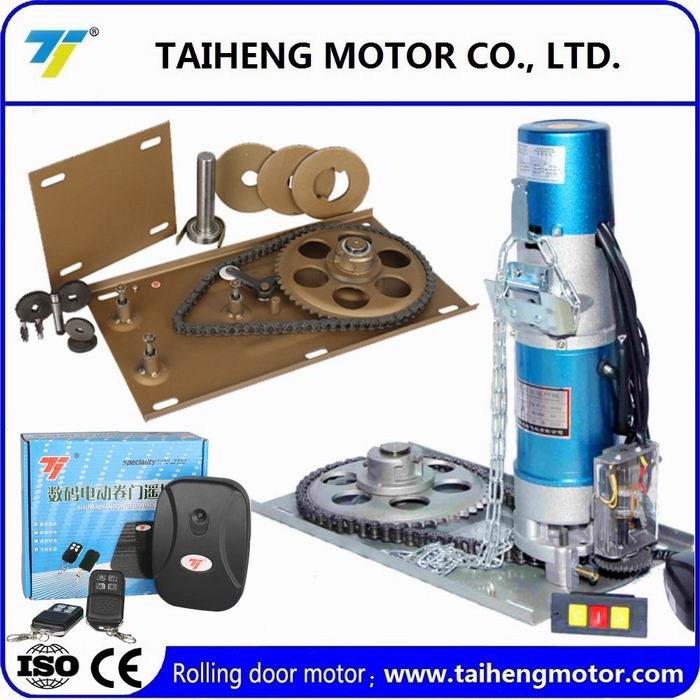 Commercial Storefronts
Motorized roll-down shutters are commonly used over storefront windows and entrances after business hours for visibility control and theft protection. Automatic openers allow easily lowering shutters on a daily schedule without staff having to manually operate multiple units. Remote access enables managers to control shutters off-site.
Garage Doors and Vehicle Barriers
Specialty high-impact shutters are available to secure garage and loading bay openings. Linked to access control systems, the barrier shutters automatically raise and lower as authorized vehicles approach. Sturdy construction withstands ramming attempts. Automated operation ensures prompt opening while avoiding laborious manual handling.
Skylight Window Shutter Systems
Shutter systems designed to darken overhead skylights benefit from automatic openers for convenient light control. Rather than using a pole to manually open and close hard-to-reach skylight shutters, motorized units enable simple operation via wall switch or remote. Automated skylight shades offer energy savings by closing when not needed.
In summary, by automating the opening and closing process for a wide variety of shutter applications, automatic shutter openers provide simplicity, convenience, scheduling, and reliability for residential, commercial, and industrial spaces alike. Taking the work out of manual operation, motorized openers make controlling interior and exterior shutters for sunlight, privacy, weather protection, and security easier than ever. The flexible control options ensure shutters are operated only when needed.
Summary
Automatic shutter openers have come a long way from their origins as motors retrofitted onto manual shutter systems to provide rudimentary push-button opening convenience. Advancements in technologies like remote controls, smartphone integration, voice activation, safety sensors and electronic limit switches have made modern automatic openers highly intelligent, safe, and easy to use.
Early automatic openers employed relatively simple uni-directional motors with mechanical limit switches. They provided basic remote controlled open-close functionality but lacked advanced features. Control options were limited to wired wall switches or handheld remotes using simplistic RF signaling. Installation was often complex on existing shutters. Safety features were minimal and operation was not very smooth or refined.
Modern systems feature bi-directional motors with electronic feedback for positional awareness. Wireless control systems like Bluetooth, WiFi and Zigbee provide app connectivity and voice control through smart assistants. Advanced units interface with home automation systems, security systems, weather data, and utility schedules to auto-activate shutters based on conditions, security breaches, occupancy patterns, sunrise/sunset, and energy costs.
Electronic limit switching gently slows the motors at the fully open and closed positions to avoid abrupt shutdowns. Obstacle detection stops operation if shutters encounter blockages. Modular designs allow flexible installation on new construction or existing shutters. Rechargeable battery packs enable cordless operation.
Looking ahead, integration of new technologies will continue improving shutter automation. AI-driven smart home platforms will enable natural voice interaction and occupancy-based automation. LiDAR and vision sensors can detect people approaching and activate shutters seamlessly. Energy harvesting modules can power units via ambient vibration and light. Edge computing will enable more on-device processing for lower latency control.
Shutters with built-in transparent OLED displays will double as see-through windows and information screens. New exotic motor designs using technologies like piezoelectrics will reduce noise and increase lifting capacity and efficiency. As homes continue getting smarter, shutter automation will progress in tandem through groundbreaking innovations.
In conclusion, automatic shutter openers have evolved from crude mechanical aids to sophisticated integrated home system components unlocking new levels of security, sunlight control, scheduling, and accessibility. Through advanced sensing, connectivity, and embedded intelligence, shutter automation will keep progressing. No longer manual fixed barriers, motorized shutters are transforming into intelligent, situationally aware environmental regulators that enhance homes and buildings in ever more impactful ways. The next generation of shutter automation promises even greater innovation and possibilities.
Basic Info.
Auto-induction Voltage-reduced Starting
Quick Details
Brand Name: TH/OEM
Model Number: AC400kg One phase
Type: Automatic Rolling Gate Operators-ALU Wire/Copper wire
Usage: shopping center, hotel, bank, and other buildings
Rated Power:200W/250w
Voltage:220V
Lifting Force:400kg
Lifting height:4.5m
Control Way: remote control, wall button, manual chain
Material: Aluminum/ Copper
Color: Customized
Certificate: ISO9001, CCC, Ce
Protection Class: IP44
OEM: Acceptable
Main specifications and parameters
AC rolling shutter motor

1 Phase: 220v, 3 Phase: 380V

AC200KG ( 1Phase )

180W

Alu wire

AC300KG ( 1Phase )

180W / 200W

Alu wire / Copper wire

AC400KG ( 1Phase )

200W / 250W

Alu wire / Copper wire

AC500KG ( 1Phase )

250W

Alu wire / Copper wire

AC600KG ( 1Phase )

300W

Alu wire / Copper wire

AC700KG ( 1Phase )

350W

Alu wire / Copper wire

AC800KG ( 1Phase )

370W/ 400W

Alu wire / Copper wire

AC1000KG ( 1Phase/ 3Phase )

550W

Copper wire

AC1300KG ( 3Phase )

600W

Copper wire

AC1500KG ( 3Phase )

600W

Copper wire

AC2000KG ( 3Phase )

800W

Copper wire
Related Products