What is an aluminum alloy rolling shutter door
Rolling shutter doors are widely used. Take electric rolling doors as an example. Rolling doors include: 42, 50, 55, 60, 77, 85, and 100.
1. Sturdy and durable, beautiful appearance, high strength, high toughness, corrosion-resistant aluminum alloy double (single) layer curtain, 6063T5 aluminum alloy material, anti-strike, anti-scratch, blocking malicious intrusion outside the door, and more effective security protection. The appearance adopts electrostatic powder spraying process, which has strong weather resistance, anti-aging, anti-rainwater, anti-corrosion, and the service life is more than 20 years.
2. Personalized design
Produce and provide products according to the size of your actual installation hole, which is accurate to millimeters. And there are 36 color options for the curtain, the most common colors are white, gray and ivory.
3. Applicable installation space
The rolling door is suitable for any installation hole, and the rolling door is rolled up above the installation hole, and only needs to occupy the height space of the upper part of the hole.
4. Satisfactorily silent operation
The silent operation of the roller shutters is impressive. Keep running noise to a minimum by using a silent running system on your garage door.
5. Anti-theft performance that makes you feel at ease
Roller garage doors can effectively prevent theft. If the automatic prying device is installed on the Youtai rolling shutter garage door, it will greatly enhance the anti-theft performance of your garage door.
advanced opening method
The garage door series has advanced opening methods, including manual, electric, and remote control. The operation is simple, and the use, installation, and silence are unmatched by traditional garage doors;
5. Maximize the use of the location in front of the garage
Since the garage door does not tilt outwards, you can park your second car directly in front of the garage door without affecting the opening of the garage door. Get the most out of your garage front location.
6. Lightweight operation
Reliable balance system, powerful driving device, well-made guide rails and flexible rollers make the door run light and flexible.
7. Lighting system
It can be equipped with an automatic lighting system and has a delay extinguishing function, and the delay can be set as required.
The advantages of aluminum alloy rolling shutter doors with all aluminum alloy extruded curtains compared with sliding doors are:
1. Small space restrictions, only occupying the space above the hole.
2. The all-aluminum alloy extruded curtain makes the door lighter and more compact, with a variety of appearance colors and easier cleaning. After the surface of the aluminum alloy material is treated by electrostatic powder spraying process, it is resistant to scratches, corrosion, rust and fading, which are incomparable to steel galvanized sliding doors.
3. Its durability and durability are also stronger than sliding doors.
4. The door body is small and light, and the maintenance is easier.
5. The door body has better sealing performance, and is easier to prevent moisture, dust, wind and sand, sound insulation, heat insulation, and has better energy-saving and environmental protection performance.
Application of aluminum alloy rolling shutter doors: widely used in shops, garages, villas, supermarkets, warehouses and industrial plants.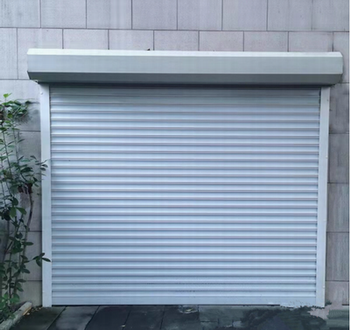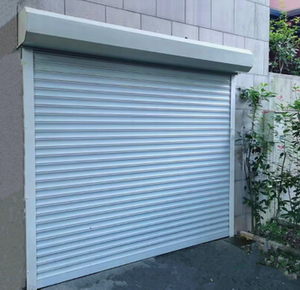 Aluminum alloy rolling door profile
The two most common aluminum alloy rolling door profiles:
1. The effective width of the DAK77 double-layer aluminum alloy curtain is 77mm. The unique design of the noise-absorbing leather strips between the curtains makes the door body truly silent when rotating; the unique mechanism of thickening and widening the aluminum alloy guide groove, To achieve the wind resistance effect of the large-span door body, the product is widely used in villa garages, shops and large factories and warehouses, with a maximum span of up to 8.5 meters wide.
2. The effective width of the DAK55 double-layer non-porous aluminum alloy curtain is 55mm, and a small hole of 20mm*2.3mm can be opened at the hook of the curtain for lighting and ventilation. It is truly silent when turning. Use width≤4000mm
Related Products